All our jets now come fitted with a Cowling and many more updates which I will highlight shortly
Single Olympus – Back Pack
Thrust 51.7 Lbf (230N)
Electric Start
10 Litre Fuel Tank
24 Minutes Flying Time
Weight Fully Fuelled 20 Kilos
20 litre fuel tank = 48 minutes flying time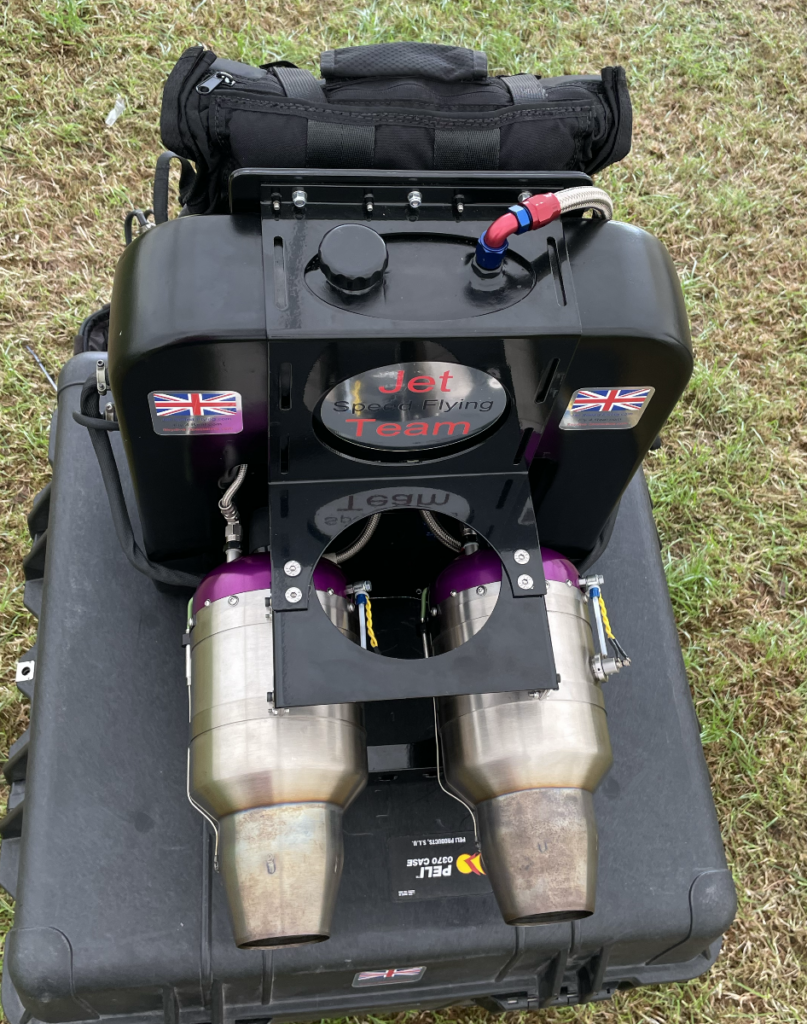 Twin Olympus – Back Pack
Thrust 103.4 Lbf (460N)
Electric Start
10 Litres Fuel Tank
12 Minutes Flying Time
Weight Fully Fuelled 27 Kilos
20 litre fuel tank = 24 minutes flying time
Single Titan – Back Pack
Thrust 88.2 Lbf (392N)
Electric Start
10 Litre Fuel Tank
12 Minutes Flying Time
Weight Fully Fuelled 25 Kilos 
20 litre fuel tank = 24 minutes flying time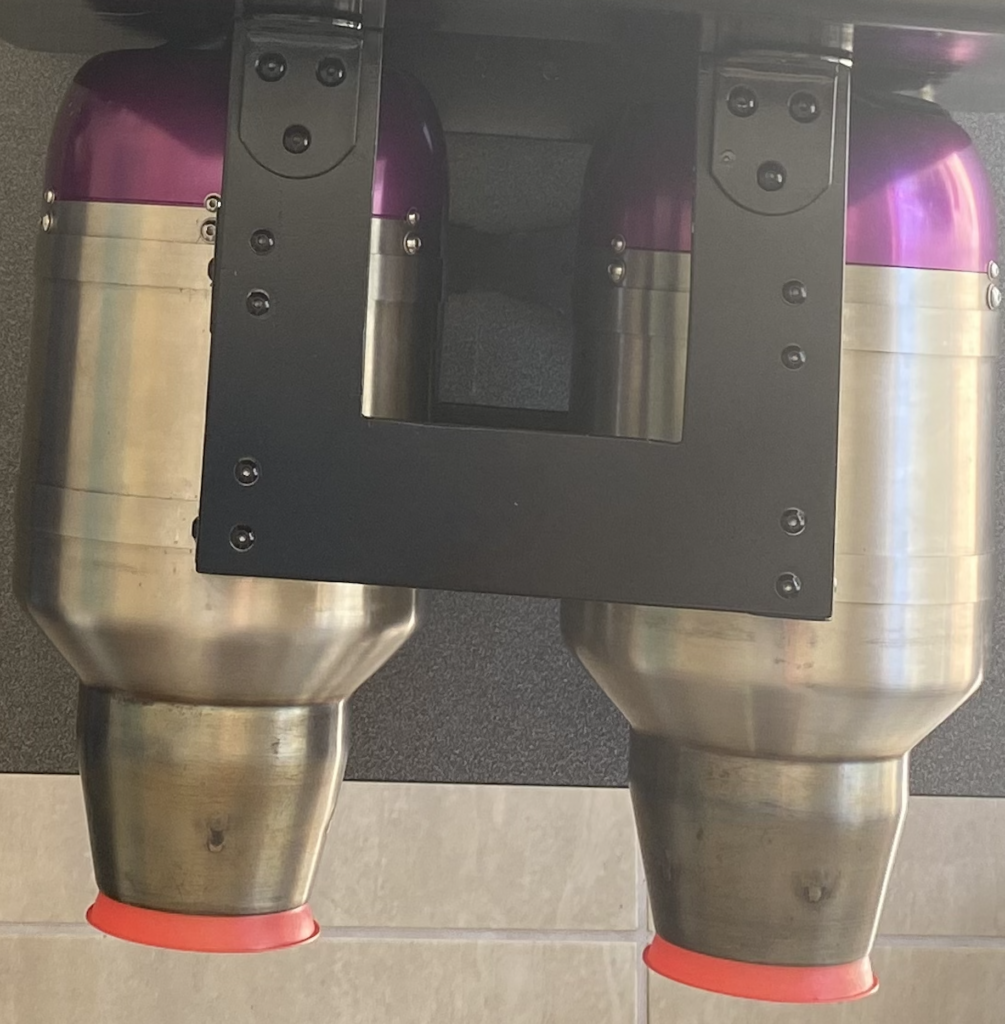 Twin Titan – Back Pack
Thrust 176.4 Lbf (784N)
Electric Start
10 Litres Fuel tank
6 Minutes Flying Time
Weight Fully Fuelled 28.5 Kilo
20 litre fuel tank = 12 minutes flying time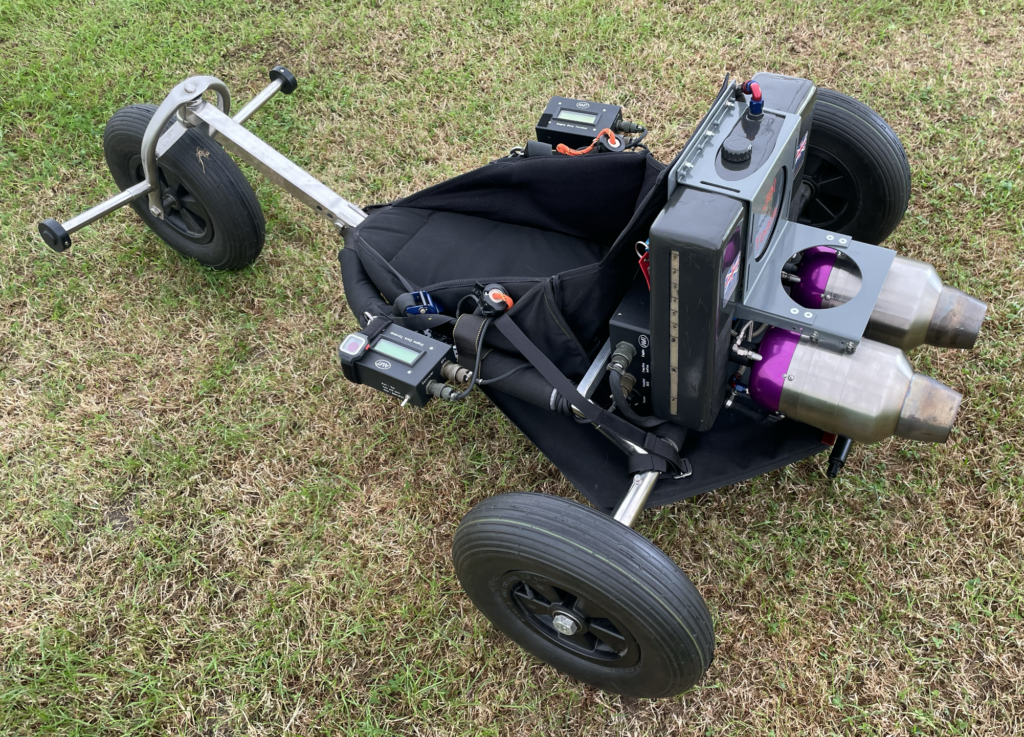 Twin Titan – Trike
Thrust 176.4 Lbf (784N)
Electric Start
20 Litres Fuel tank
12 Minutes Flying Time
Weight Fully Fuelled ………….
40 litre fuel tank = 24 minutes flying time
All weights stated are based on R&D models. Weights will be reduced by approx 3 to 4 kilos on production models.
Fuel tanks are available in 10, 15 and 20 litre sizes.
15 litre tank (fully fuelled) add 6 kilos to the weights show above
20 litre tank (fully fuelled) add 12 kilos to the weights shown above
We're in the process of testing the jet cowlings which will help, when forward launching, by protecting the lines in the event of a failed launch.