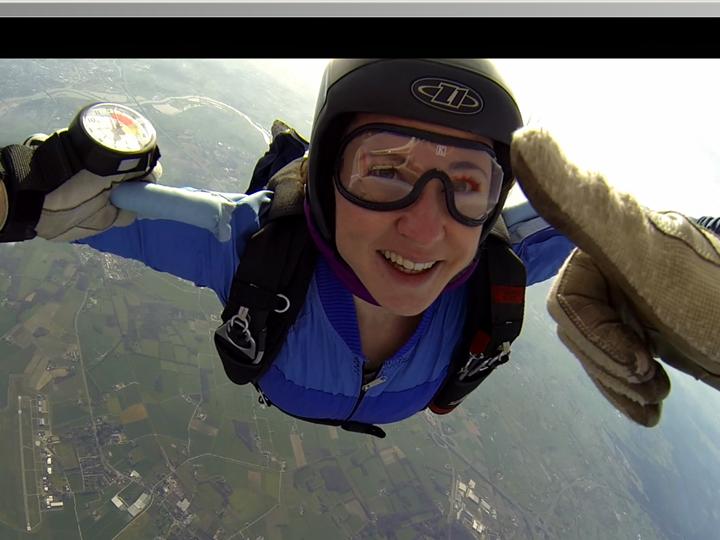 Skydiving has been our main sport for over 40 years and expanding this sport into the TV & Film industry has been a dream that we never had. It's been challenging and fun doing some amazing skydiving stunts.
However, we still thrive on introducing potential skydivers to this thrilling sport. Do you want to learn to skydive, and progress to enjoy everything this sport has to offer? If so we can can help. Check out our AFF Skydiving page for more information.
If you would like to do a Tandem Skydive we can also help, There are 22 parachute centres in the UK and we know them all. Book a tandem skydive with Skydive Specialists and we will ensure you get the thill of a skydive with professional instructors, that love what they do. You are guaranteed to go home with a smile on your face and tell the world what you did. Check out our Tandem Skydive page for more information.
We also train with the Pathfinders using round military parachutes so we can maintain the annual parachute jumps into Arnhem and Normandy to commemorate the veterans that gave their life, so we can enjoy the freedom that we experience in todays world. Check out our Military Parachuting page.
We used to be dealers for parachute manufacturers selling parachute equipment but we sold this business to focus on the TV & Film industry, however, because we know this industry so well, we can advise you on your purchase of used or new parachute equipment and the best suppliers who will support you.
We also design, manufacture and test parachute equipment for specialists uses, such as the TV & film industry and support sport parachute companies, who want to move into selling to the military market.
Whatever you want from skydiving we can help you to achieve your dreams