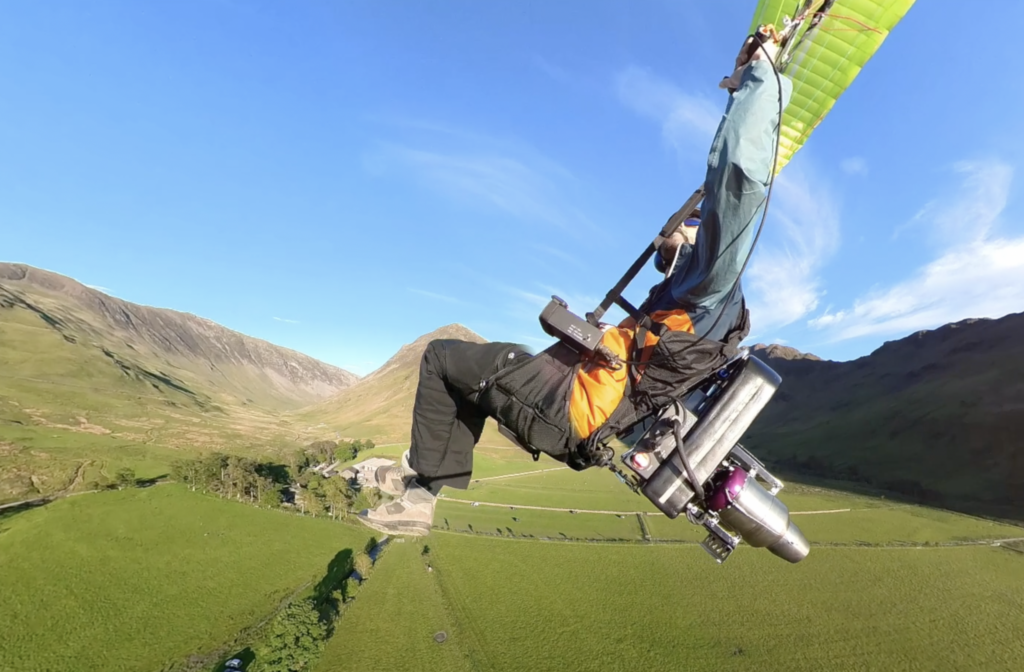 We've been creating award winning skydiving sequences for the TV & Film industry since 1999.
We owe a massive "thank you" to every stunt coordinator that we've worked for, but especially to Wade Eastwood and Simon Crane, who have allowed us to push the limits doing real Skydives, real BASE jumps and wind tunnel flights. Also Nikki Powell for allowing us to demonstrate our Speed flying skills.
Allan is the company skydiving & parachuting coordinator. He's an experienced instructor, rigger, test pilot and cameraman, with many credits to his name.
Allan understands all aspects of coordinating for the TV & Film industry with many years of experience. IMDB Profile
We organise and perform any skydiving or parachuting stunts  under BPA, USPA, CAA, FAA and HSE guidelines. Contact us with your requirements and see what we can do for you